The Best Sex Positions with Sex Toys
When it comes to sex, there are so many different ways to do it. You can have traditional PIV sex, anal sex, oral sex, and so many other variations including literally hundreds of positions. But one thing that always seems to make partnered sex even better is incorporating sex toys.
Not only do sex toys add an extra level of stimulation, but they introduce variety, creativity, and adventure into the experience. Wands, Bullets, Air Pulses, Butt Plugs, Prostate Toys, and dildos can all be used separately or in combination to give you endless possibilities.
Here are our top 6 sex positions for introducing sex toys. For added fun, get a dice from your favorite board game, give it to your partner to roll, and commit to doing the position next to that number below:
1. Doggy Style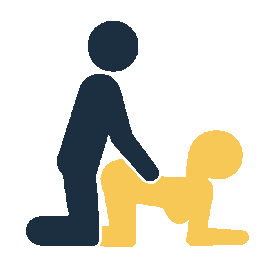 Doggy style gives both partners a lot of options for both vibrators, dildos, and/or butt plugs. Try any of the following separately or in combinations:
Give her a wand, bullet, or air pulse to hold in one hand while balancing on the other. Our favorite is the classic Magic Wand Rechargeable because it has a long handle but any option will do. It might be helpful to have her spread her legs out a little wider than usual and, if balancing is a problem, try a hands-free vibrator like the We-Vibe Chorus.
Grab a dildo and simulate double penetration. Use the dildo for either anal or vaginal stimulation while he occupies the other. The NJoy Pure Wand is especially great as the firm, curved handle is excellent at finding the g-spot.
Use butt plugs on either him, her or both. For him, we recommend the Aneros Helix Syn Trident or Helix Syn V as it zeros in on the prostate for added stimulation
2. Missionary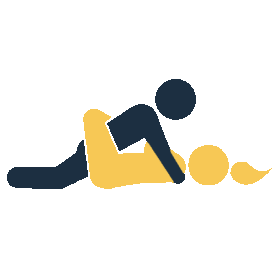 Don't think for a second that the missionary position is boring. It's actually one of the most versatile positions to introduce sex toys. It helps to have him position his body a little higher or place a pillow or two underneath her to provide a little separation between bodies. Give either partner control or try taking turns. Any vibrator will work but we like the We-Vibe Chorus for hands free action, a smaller wand like the Lovense Domi or Magic Wand Mini, or the We-Vibe Melt as a narrow air pulse vibrator.
3 Cowgirl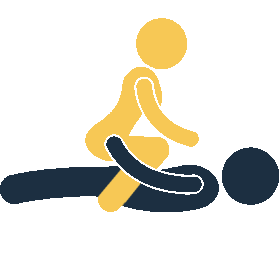 Put her in control of the speed and depth of penetration with the classic cowgirl position. Rather than bounce up and down, try having her grind back and forth with the large head of a wand positioned right above his penis. A cock ring like the We-Vibe Verge works well in this position too for hands free stimulation.
If you want to get extra adventurous, try this with cowgirl with anal sex. The control she has over depth and thrusting with the added clit stimulation from a wand is enough to send both of you quickly over the top.
4 Reverse Cowgirl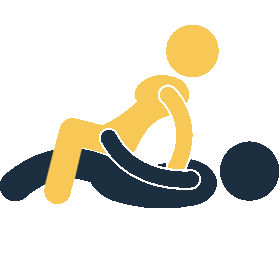 Reverse Cowgirl is especially enjoyable with a wand. Let her alternate between resting a vibrator on her and placing it carefully on the perineum – the area between the balls and the anus.
5. 69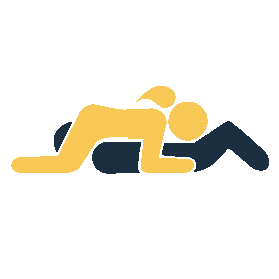 You might be wondering what sex toys have to do with oral sex but there's no better way to get close to the action than in 69. Alternate between using your mouths and each of your choice of sex toys and try to extend the action with edging. For him, try a masturbator like the Tenga Flip Zero Gravity or even incorporate a dildo with oral for an overwhelming experience. For her, try an air pulse vibrator like the Womanizer Premium 2 to provide a complimentary sensation to the cunnilingus.
6 Edge of the Bed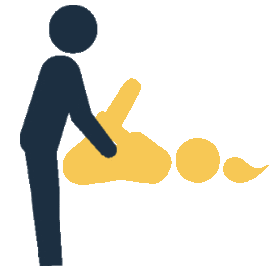 If you are having challenges with body positioning in any of the above approaches, the Edge of the Bed position is one to try. Have him stand on the side of the bed (or couch) while she lays on the bed with either her legs up in the air or spread wide hanging off the side. Like doggy style, you have lots of options here to try separately or together including:
Give her a wand, bullet, or air pulse to hold in one hand while balancing on the other. Our favorite is the classic Magic Wand Rechargeable because it has a long handle but any option will do.
Grab a dildo and simulate double penetration. The NJoy Pure Wand is especially great as the firm, curved handle is excellent at finding the g-spot.
Use butt plugs on either him, her or both. For him, we recommend the Aneros Helix Syn Trident or Helix Syn V as it zeros in on the prostate for added stimulation